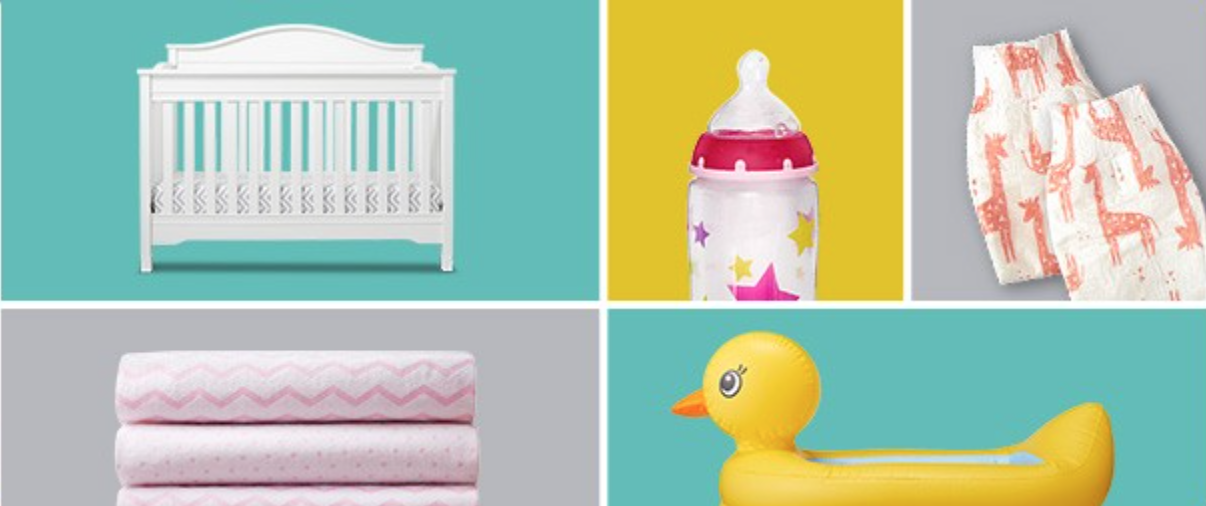 Doesn't everybody and their sister register at Target when they're pregnant? At least that's how it seems to me. Well they have a good selection, there's a variety of stores nationwide, and the deals are always amazing, so it's no wonder that their registry is one of the most popular around!
Right now, when you create a Target baby registry, you can get a free tote with baby goodies inside (a $60 value!) This might be a time-sensitive offer so I'd make sure to do this now!
Create a baby registry at Target.
Bring your registry to the customer service counter and ask if they have any new mom totes available for creating your registry.
When I got mine, inside I found an Avent bottle, MAM pacifier, Babyganics samples, a Pampers clutch with NB diapers and wipes, and lots more in coupons. Definitely worth asking about!
Plus, 8 weeks before your due date, you'll receive Target coupons for 15% off remaining items on your registry both for you and for family and friends. This was huge for me, and I totally used those on formula, diapers, and all the things I didn't realize that I would need.
So make sure to create your baby registry today and grab your freebies next time you're in store!