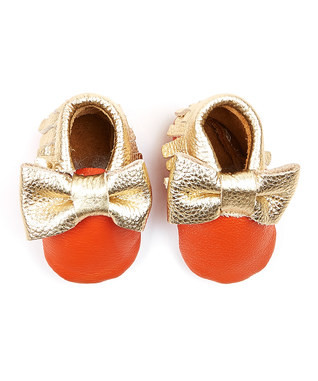 Being a shoe fanatic myself, I go absolutely ga-ga when I see adorable baby shoes. My daughter has *almost* as many shoes as I do. I say almost because obviously I've had a lot more time to collect them 😉
Well if you haven't seen this great deal on Zulily yet, you're going to probably freak out a little on the inside like I did. They have the absolute cutest baby shoes from Khykouture and more on sale for up to 55% off!!
These were some of my favorite picks, but I think I could have just chosen 'select all' and 'purchase'… Just sayin.
Gah! I can't handle all the cuteness!!
Check out these shoes on Zulily before they're gone and it's onto the next deal 🙂