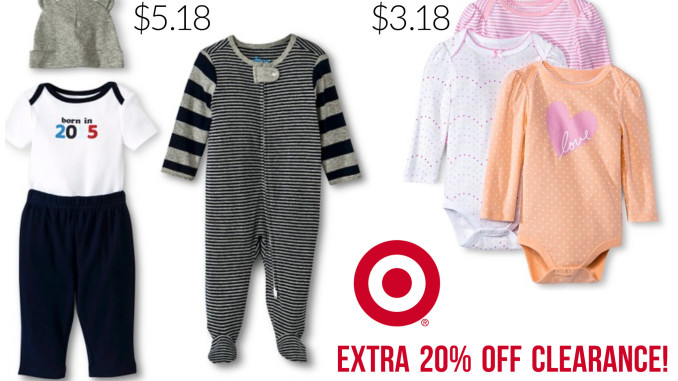 I was just at Target tonight (what's new, right?) and they had a TON of stuff on clearance. I tried to stay out of the women's section because that never ends up well for my bank account. Instead, I end up in the baby clearance section because if it's for my little one it's justified, right? They had 30% off a ton of baby and kids apparel, onesies, blankets, swaddles, eating essentials, and loads of toys.
Now if you can't make it into the store, or don't want to step foot in store because you have zero self-control like myself, you can shop Target clearance online and still get the extra 20% plus free shipping. Just use promo code EXTRA20 at checkout.
Crisis averted. You're welcome 🙂
Note: The extra 20% off is valid on clearance clothing, shoes and accessories. Here are some of the awesome finds that I found: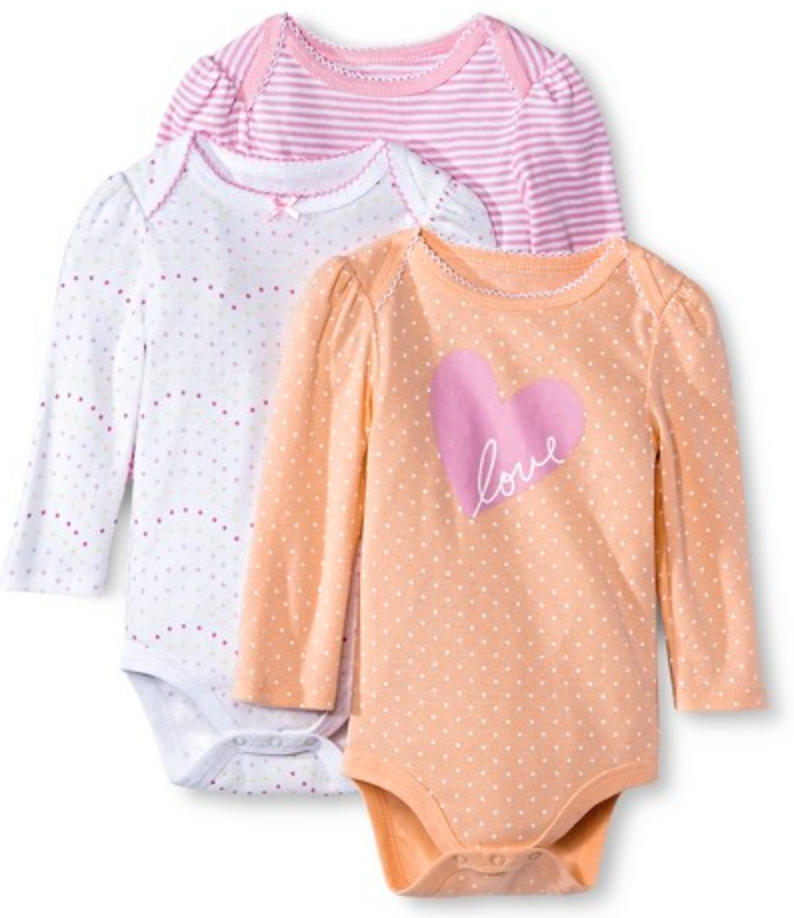 $3.18 for 3 pack (reg. $7.99)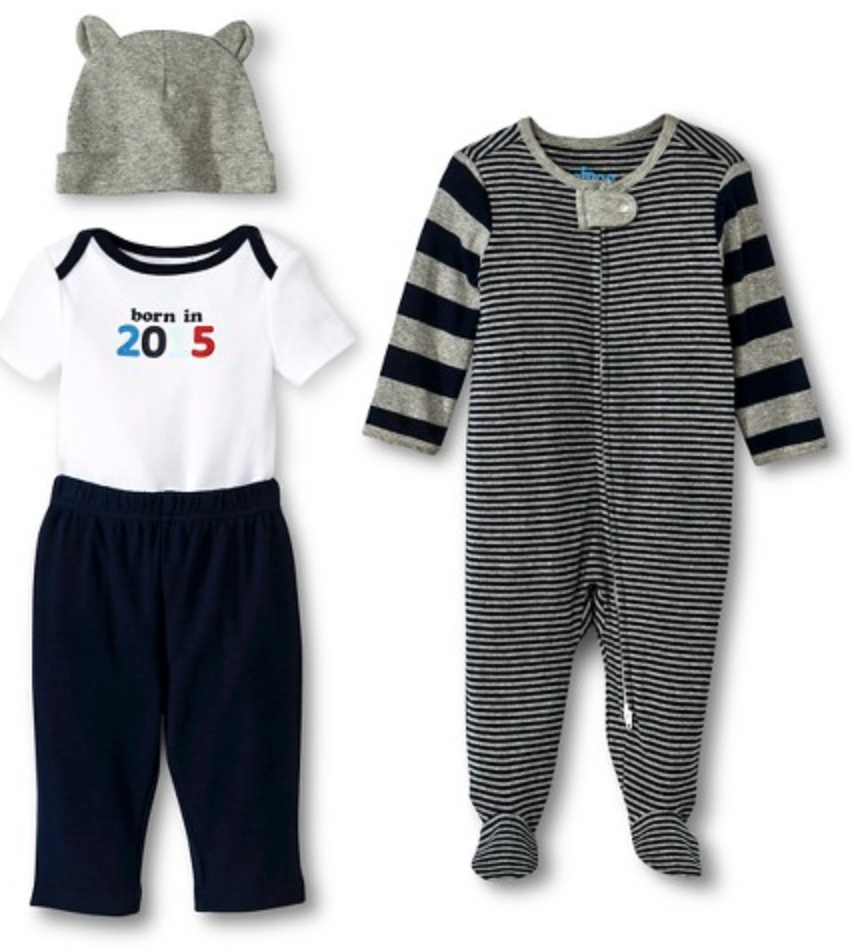 $5.18 for 4 pieces (reg. $12.99)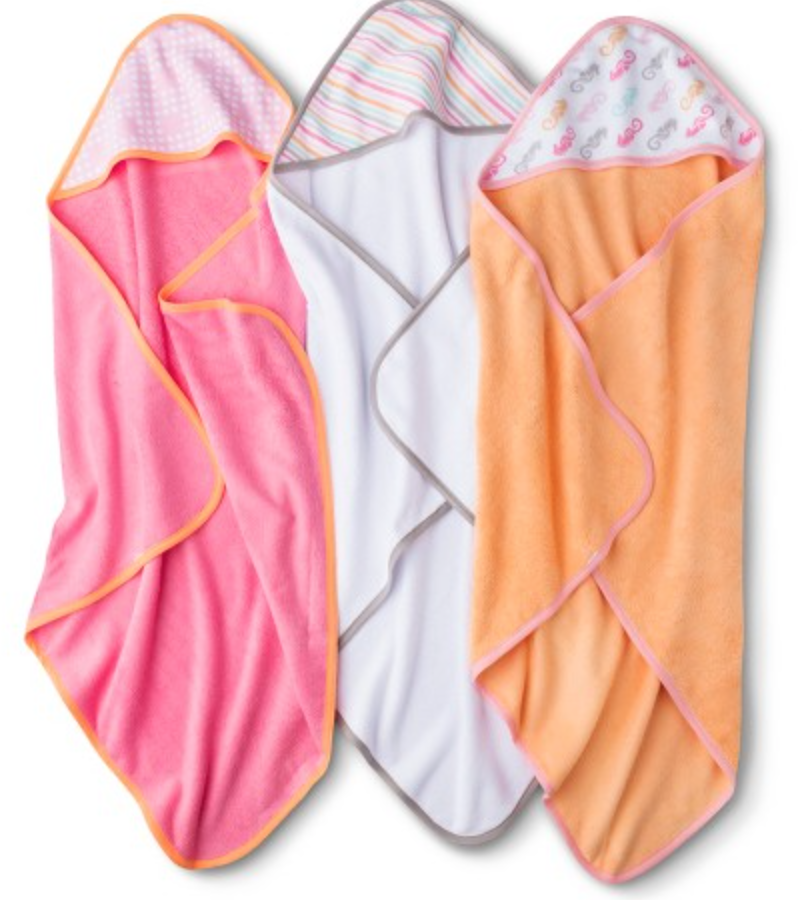 $3.18 for 3 pack (reg. $12.99)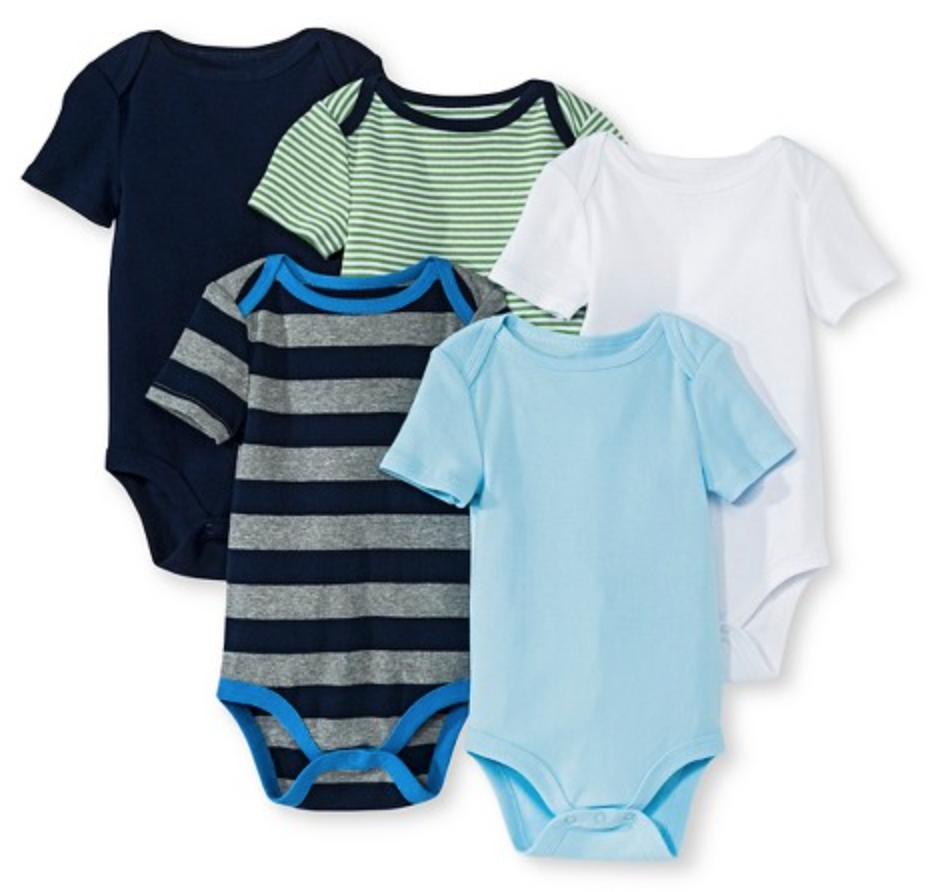 $4.78 for 5 pack (reg. $11.99)
There are plenty more deals to be had. You can shop Target's clearance section as a whole (though be careful, you'll probably find a couple things for yourself). And just make sure to use promo code EXTRA20 at checkout 🙂
Happy shopping!
Post contains affiliate links. This means I'll receive a small commission for any items purchased.