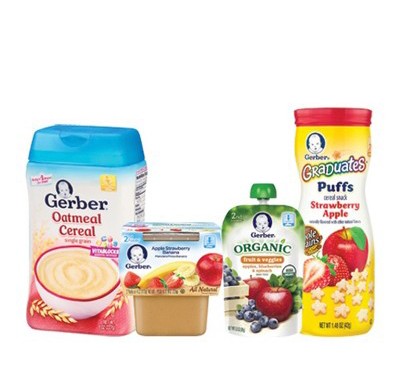 If you're starting baby on solids as we've done recently (well, a couple months ago actually) then you'll appreciate this great deal on Gerber baby food at Target this week!
They currently have a deal when you buy 15, you'll receive a $5 gift card. Personally, I just hold onto the $5, $10 gift cards that they give out on deals like these and just 'roll' them so it's like the final price is given to me right away.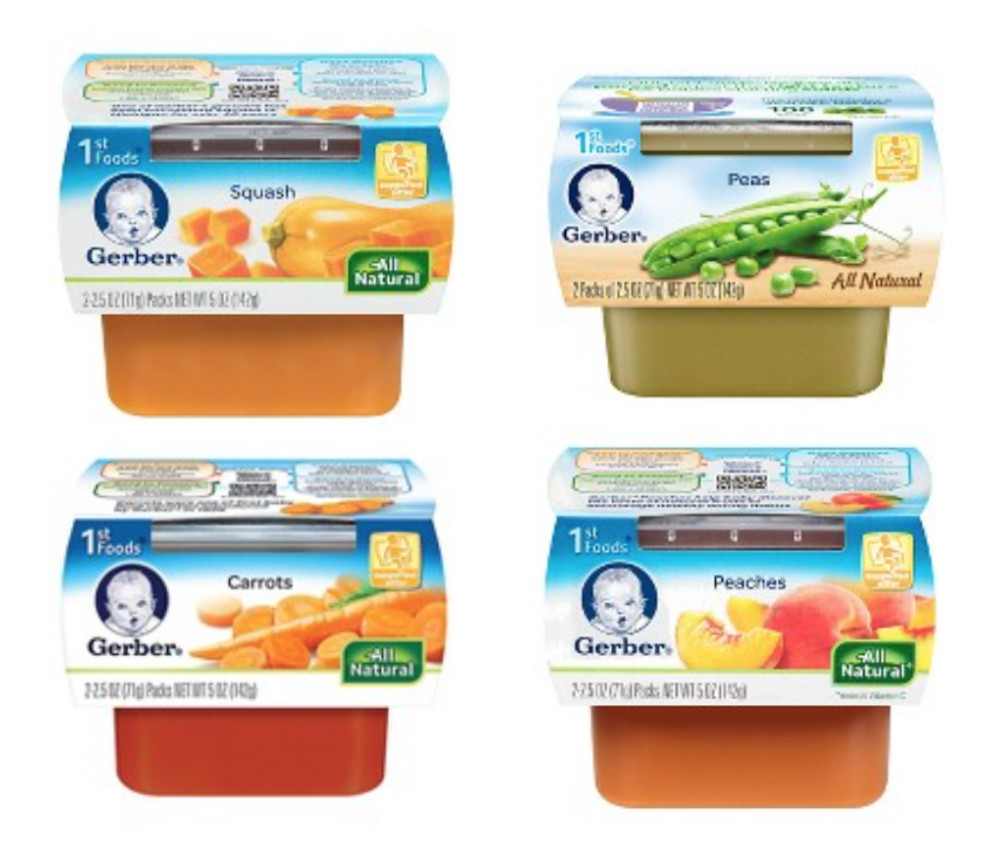 Anyway! So you buy 15 Gerber First Foods (2 packs) for $1.02, putting you at just a little over $15. Use 4 of the $1.00 off two coupon from SmartSource (SS) 1/1o newspaper insert.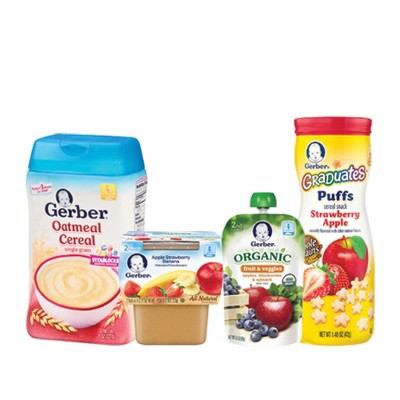 PLUS, Target has a 5% off Cartwheel offer as well. This brings you down to $11.10 total, plus you'll get back a $5 gift card making your net cost just $6.10 for (15) 2-packs of baby food!
That's 30 jars of baby food for just over $6! That's a stock up price for me!