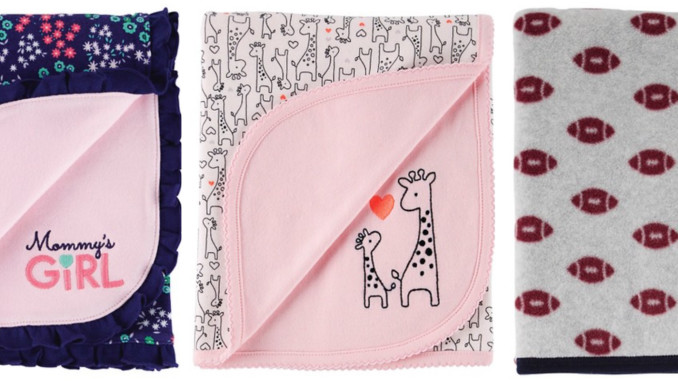 You can never have too many baby blankets. I'm pretty sure I've said this before, but I'm a firm believer in that. At any given time, we probably have about 5 blankets in the wash at one time because of my most-valuable spitter-upper… She's really good at it.
Well anyways, Target's baby clearance right now has these ADORABLE blankets for $3.98 and with the extra 20% off (promo code EXTRA20) at checkout, you can get them down to just $3.18!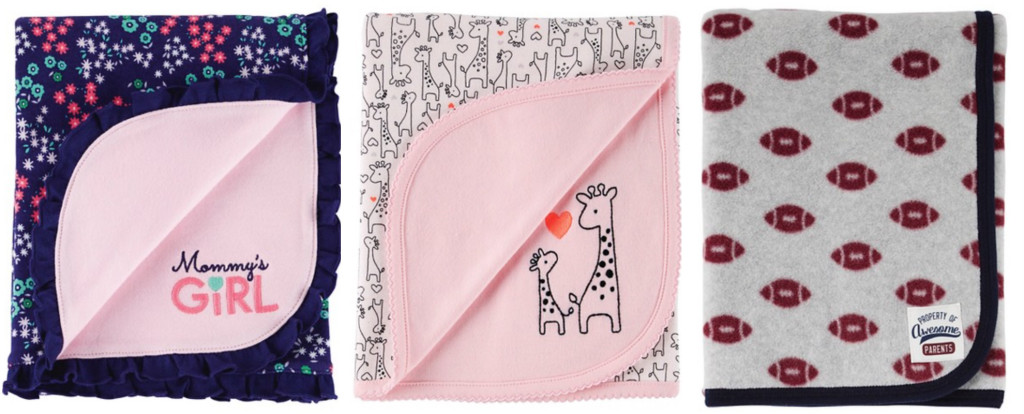 Unfortunately these blankets are only available at certain stores and apparently shipping to only certain locations. But if you're lucky enough, you might be able to score them! If not, there's still TONS of other baby clearance items you should probably look at as well 🙂
I found some great burp cloths, bibs, and more. Plus there is even some strollers on sale as well, I was surprised!