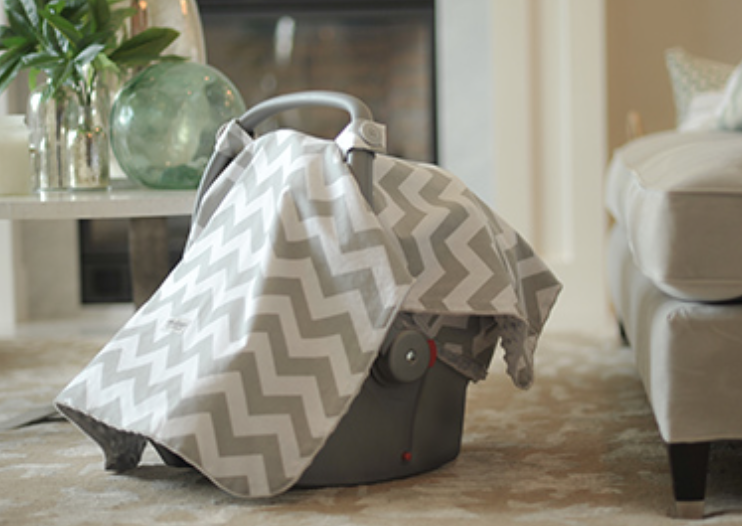 These are critical to any mom or dad right now in the middle of this frigid winter. Right now, you can grab a free car seat canopy ($49.95 value) just pay s&h! Shipping and handling comes out to $12.90 which if you ask me, is a super great deal. I thought it would be cheaper to make my own a couple months ago, it wasn't. I paid about $20 for fabric and spent about two hours sewing. Oye.
They have some super cute designs, but I especially love the chevron pattern:

So here's how you get the free deal. It's easy and I'll walk you through it!
Visit CarSeatCanopy.com
Select the car seat canopy you want!
At checkout, use promo code: RHOMN15
Just pay shipping and handling.
Wait patiently.
Open box.
Keep baby warm all winter long.
If you score this deal, be sure to leave a comment below with the pattern you chose!
Post contains affiliate links. By making a purchase at this site, I will receive a small commission. Thanks for helping me provide you with great baby deals!